that was really cheap, blane sucks, duckie is awesome, and all my feelings are spilled everywhere
nnooooo
NONONONONO
HOW CAN THIS END WELL THERE'S ONLY FIVE MINUTES LEFT AND THEY NEED ROOM FOR THE CREDITS
oh no it's awkward again the drunk rich kid is messing everything up
1 tag
THERE HE IS GO KISS HIM
at least I still get the 80s sewing montage
NO
2 tags
i have a feeling jon cryer's dimples will heal all of this movie's wounds
1 tag
the name  pretty in pink is so misleading i thought this movie would make me feel better but there's so much crying and sneaky bastards and sad dads
I think the dad in pretty in pink is sexy too because he's a human being with feelings
3 tags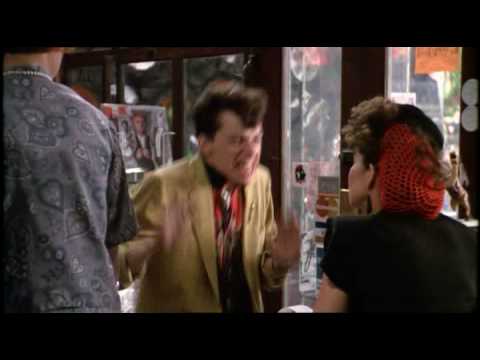 1 tag
"Have a good summer"
– Piper, the genius, the word master, the heartbreaker to her year-long-crush before she and he part ways for-almost-ever. Genius.
1 tag
There's going to be a lot of internal screaming...
Telling boys you like them is terrifying. I don't know why I would know that because I've never done it.It's high time this lady stops giving shits and just goes for it. Tonight is the ribbon cutting ceremony for the era of Carpe Dayum. All boys watch out. This gal's got two thumbs and no shits.
See previous post.
A conversation with my mom this evening....
Mom: So is he back in Austin? Did you see him in JP's Java? Piper: Nope! Haha, funny you ask because I thought I saw him walking out RIGHT when I pulled up into the apartment complex for the first time, but it wasn't him. It was an Asian woman.Soft laughter, pause.I know how Feist feels now*. *see next post
1 tag